Recharge Rx
Recharge Rx is a distinguished private compounding pharmacy in the heart of North Central Florida, here to serve you for all of your pharmaceutical needs! A compounding pharmacy makes custom formulations of medications tailored to fit the unique needs of a patient that can't be met with what is commercially available.
Recharge Rx owners Dr. Steve Tieche and his wife Cynthia Tieche made the decision to open this pharmacy after seeing the importance of custom doses for patients at their medical office, Recharge Clinic. Dr. Tieche takes a very personalized approach to treating his patients and understands that everyone's bodies are different, so a "one size fits all" medication prevented him from being able to help his patients reach their individual health goals. They saw the need for a pharmacy able to make custom doses for their patients and opened Recharge Rx to do just that.
Recharge Rx is a fully functioning pharmacy complete with generic and name brand prescription and over-the-counter medications, supplements and vitamins, CBD products, and skin care products, with the added benefit of making custom prescriptions for patients. The Recharge family is so excited to have this opportunity to help patients optimize their health, and give medical professionals the ability to send prescriptions to a pharmacy capable of compounding personalized medications.
What makes a compounding pharmacy different from a regular pharmacy?
A compounding pharmacy has the same ability to carry commercial drugs that are available at your typical pharmacy, but with the added benefit of being able to create custom prescriptions as well. A compounding pharmacy can make custom formulations of medications designed to fit the unique needs of a patient that would be otherwise unavailable in generic pharmacy. In a compounding pharmacy, licensed pharmacists have the ability to make combinations of medications, as well as different forms, such as:
Tablets
Nasal Sprays
Troches (dissolvable tablet similar to a lozenge)
Topical Creams
Regular Pharmacy vs. Compounding Pharmacy:
Regular -
Commercial drugs available in standardized doses
Pre-mixed formulas
Patients are forced to chose the closest option available to the dose they're prescribed
There are potential side effects caused by ingredients in pre-mixed formulas or the administration route
FDA regulated, must follow strict rules that may affect a patient's available treatment options
Compounding -
Customized medications available to fit specific doses, as well as the height and weight, gender, and age of a patient
Created using pure ingredients, mixed to create specific formulas based on patient needs
Precise dosage, pure ingredients, and specific forms can reduce side effects caused by pre-mixed ingredient formulas or certain forms (Ex. A patient with a sensitive stomach may experience side effects like an upset stomach from taking oral tablets. A compounding pharmacy can create their required medication in a form that avoids this.)
Overseen by State Licensing Boards for safety instead of the FDA, giving greater freedom of treatment options to patients while being just as safe as a regular pharmacy
The ability to create medication forms that offer the most convenient and effective application/route of administration (Ex. A patient needs a specific combination of T3 and T4 thyroid hormone medications that is only available as two separate prescriptions at a regular pharmacy. A compounding pharmacy can create one prescription that contains the prescribed dose of each hormone.)
So what's the benefit of a compounding pharmacy?
A compounding pharmacy's ability to create custom medications, as well as offer commercially available medications, offers many benefits to both patients and providers. Patients have access to medications that are the perfect fit to their needs, and providers have the ability to prescribe customized medications, giving them the ability to provide a better, more personalized treatment to their patients.
Benefits of a compounding pharmacy include:
Personalized prescriptions
Convenience - combining multiple ingredients into one formulation can reduce the number of medications that a patient has to remember to take every day
Provides access to pharmaceuticals that may no longer be commercially available
Offers unique treatments and special medication formulas
Medication forms that are easier to administer to patients that may be difficult/picky (children, elderly adults, etc.)
Reduced risk of side effects and allergic reactions caused by certain ingredients that can be eliminated
Costs less than commercial medications - by subtracting the costs of patented pre-mixed formulas and expensive commercial dyes and preservatives allows compounding pharmacies to create high-quality, personalized prescriptions medications at an affordable price
What kind of medications can Recharge Rx provide to me?
Since our grand opening on August 21, 2021 Recharge Rx has been compounding popular medications prescribed at Recharge Clinic, such as custom dose T3/T4 thyroid medications (replacing two separate commercially available medications), topical Testosterone, Estrogen, and Progesterone creams for patients who prefer a topical application of hormones for HRT, Clomid, NAD+ in different forms per patient request, low dose Ketamine for daily use in different forms, and many others.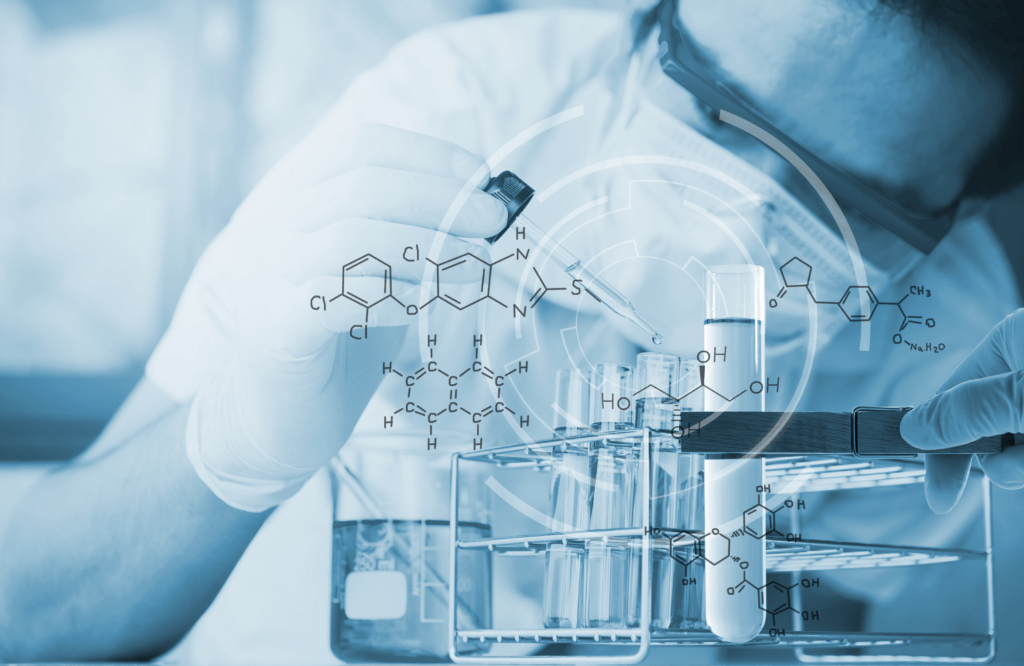 Our licensed pharmacists and highly trained pharmacy technicians work hard to provide our patients exactly what they need in a medication as well as creating new compounded formulas all the time. It's not just Recharge Clinic that has access to Recharge Rx's benefits, we accept and fill prescriptions from all Florida licensed medical professionals via written or electronic prescription. Keep that in mind next time you discuss your medication options with your primary care physician!
Although we do not accept insurance as a form of payment, we may be able to save you money on your prescriptions and create a formula specific to your needs.
Having access to a compounding pharmacy is extremely beneficial in fields of medicine that specialize in personalized treatments for patients such as:
Dermatology
Hormone Replacement Therapy
Pain Management
Regenerative medicine for physical and mental health
Cosmeceuticals
Gastroenterology
The options don't end there though! Recharge Rx also carries a full line of OTC (over-the-counter) medications, Recharge Clinic's own line of health and wellness supplements and daily vitamins, Restorative Formulations™ organic botanical supplements, CBD products by local small business The Hemp Pantry, and the full line of ZO® Skin Health medical-grade face and body products.
Our available OTC medications include:
Allergy relief
Anti-Itch creams
Cold and Sinus relief
Nasal decongestant
Stomach relief and antacids
NSAID anti-inflammatory and pain relievers
Recharge Rx is one of North Central Florida's premier private compounding pharmacies, offering the area access to custom medications, generic and name brand commercial medications, various OTC medications, supplements and vitamins for overall health and wellness, CBD products, and medical-grade skincare products.
We guarantee a pharmacy experience like never before, from the classic and unforgettable 5-star "Recharge" look when you walk through the door, to the friendly and welcoming smiles from our pharmacy technicians, our goal is to make your visit here better than anywhere else.
We are able to serve you quickly and efficiently. We even offer over-the-phone payment options and order pickup that are even quicker on your busy days. Be sure to consider Recharge Rx for your next prescription refill or if you're interested in a custom medication formula. If you have any questions about available medications or ways we can help you, give us a call at our direct line, 352-364-4480.
Created by: Bailey